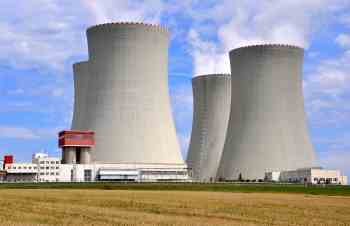 We understand the Power Generation and Transmission market with a team of industry corrosion specialists experienced in coal, wind, nuclear, and renewable energy. Drawing on long term and global experience, our team ensure new developments and on-going maintenance work is completed on time and within budget.
Whether you're plant is fueled by nuclear, fossil, or renewable sources and you need to protect containment vessels, scrubbers, tanks, towers, stacks, penstocks, or generating equipment – Sherwin-Williams project teams are able to evaluate, recommend and provide skilled insight regarding the application of high performance coating and lining solutions for optimal asset protection. Our service centers throughout Asia provides you with access to solutions and support throughout your project with on-going innovation driven by our in-house R&D capabilities.
Sherwin-Williams has the innovative coating technologies that you need to:
Reduce downtime and save money – Products that require fewer coats and cure quickly to reduce labor and materials costs and get you back online faster than ever.
Take the heat – A full line of ambient and heat-cured coatings for ducts, stacks and boilers that tolerate high heat and reduce maintenance costs.
Perform in the extreme – Corrosion resistant products that protect under cyclical wet/dry high temperatures and combat Corrosion Under Insulation (CUI) to keep your system running as expected
Clients include American Electric Power, Arcelor Mittal, Duke Energy and SUNOCO. Our project list shows our proven track record of global projects.