< back to list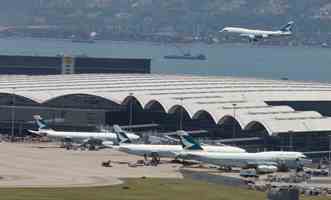 Hong Kong International Airport
The 10thbusiest airport in the world demands durable coatings products for its bustling runways.
Sherwin-Williams was awarded its second contract with the Hong Kong Airport since 2009 to provide traffic paint coatings for the Hong Kong Airport runways. The Hong Kong International Airport (HKIA) selected Hotline products and maintenance painting is done every two weeks.
About 90 airlines operate flights from the airport to over 150 cities across the globe. In 2011 HKIA handled 53,314,213 passengers, making it the 10th busiest airport worldwide by passenger traffic. Terminal 1 of the HKIA is currently the third largest airport passenger terminal building in the world with an area measuring 846,000 m2. .