< back to list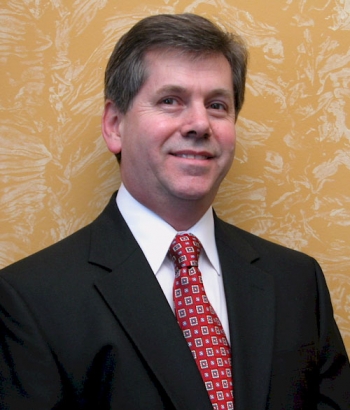 Sherwin-Williams' Brian Skerry Joins SSPC Board of Governors
Corrosion and coatings expert is elected to 4-year term
CLEVELAND (July 13, 2011)–Sherwin-Williams today announced the election of Brian Skerry, Ph.D., Global Technical Director, Protective and Marine Coatings, to a 4-year term on the Board of Governors of the SSPC: The Society of Protective Coatings (SSPC). The SSPC is a leading nonprofit, member-based trade organization that issues industry standards and provides resources, certifications and training for protective coatings professionals.
"I'm honored to have been chosen to serve on the SSPC Board of Governors," said Skerry. "I look forward to helping the organization carry out its central role in providing education and information to protective coatings professionals." Skerry brings to his board position nearly three decades of experience in corrosion and coatings. He joined The Sherwin-Williams Company in 1984, and since then, has held a series of research and technical management positions with increasing levels of responsibility. He currently oversees global new product development, commercialization and technology innovation programs.
Skerry has published 41 technical papers and received two Sherwin-Williams awards and six coatings industry technical publication awards as well as the National Association of Corrosion Engineers' A.B. Campbell award. He has made more than 50 technical presentations in the U.S., Europe, South America and Australasia. In addition, he has published 38 scientific papers in publications that include Journal of Coatings Technology, Journal of Protective Coatings & Linings, and Progress in Organic Coatings, among others.
Skerryholds a Bachelor of Science degree in Chemistry and a doctorate in Corrosion Engineering from the University of Manchester, UK.
# # #
Sherwin-Williams is a global protective and marine coatings company that delivers smarter asset protection and unmatched service and specification support to its customers from 3,900 locations worldwide. From alkyds to zincs, the company offers a complete line of time-tested, high performance coatings and systems to combat corrosion, supported by the largest group of NACE-certified coatings inspectors in the industry. With more than 140 years in business and a culture of product innovation, Sherwin-Williams today is the single source of supply for coatings solutions made to your specifications and delivered on time, every time.
Editor contact: Molly Borchers, 614-383-1626, molly.borchers@fahlgren.comor
Megan Grote, 216-298-4625, megan.grote@fahlgren.com
Customer contact: 800-524-5979